Bentonite is widely used as an industrial material. It has a large demand and a large demand. It has a large market demand. In a professional bentonite production plant in Algeria, Shanghai Clilik HGM
industrial powder grinding mill
is gradually being assembled and commissioned by the installers. Upon completion, this milling equipment is responsible for the high-efficiency production of high-quality bentonite. The customer chooses Clilik to demonstrate the trust in the quality of our Clilik equipment, and we will not trust the high quality, High efficiency and high output return customers.
Processing material: bentonite
Production: 100,000 tons / year
Discharge size: 800-1250 mesh
Application: Widely used in various industrial fields, such as chemical, feed, foundry, compound fertilizer, etc.
Equipment configuration: variable frequency belt feeder, HGM100 micro powder grinding mill, bucket elevator, 200 tons of finished silos, intelligent electronic control system.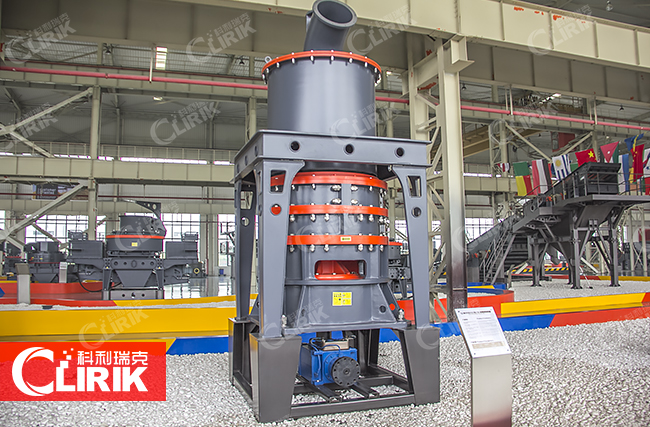 The raw materials are evenly distributed on the belt conveyor through the material silo and transported to the mill for grinding. The fine powder after the grinding is sorted by the airflow of the blower into the upper part of the main machine, and the powder that does not reach the particle size falls into the host. The cavity is re-grinded, and the finished product with the particle size classification is collected with the airflow into the cyclone dust collector, and then discharged through the electric discharge valve to become the finished product. The whole production process is carried out in a closed cycle, and corresponding dust removal equipment is equipped to achieve fast automatic cleaning, high dust removal efficiency, environmental protection requirements, and dust-free working environment.
Customer feedback: Before the cooperation, we went to the Clilik factory for an inspection. Through this inspection, we saw the professionalism and rigor of Clilik, and then we went to Clilik. At the production site of the equipment, and exchange of production experience and equipment configuration, the staff of Clilik provided us with professional production suggestions for our needs. It is this inspection that confirmed our confidence in collaborating with Clilik, and the cooperation and cooperation in the subsequent installation, commissioning and production process also proved the correctness of our choice.