For grinding bentonite powder, what manufacturer can provide more professional bentonite powder machine grinding equipment? The bentonite powder equipment provided by Clirik includes Raymond mill, vertical mill,
micro grinding mill
, ultra fine vertical mill and many other equipment. If you need to grind 600 mesh bentonite powder, please feel free to come to the factory to learn about the professional ultra-fine pulverizer fine powder deep-processing mill equipment. I believe that the fine powder equipment with high productivity and low energy consumption is very popular.
Thanks to more and more customers for supporting Clirik
In the process of development, Clirik has won more and more praise and support from new and old customers with its high-end environmentally friendly mills and perfect after-sales service. Clirik has always been a customer-centric and market-oriented professional equipment manufacturer. Clirik treats each customer very seriously, and provides tailor-made selection solutions, one-to-one focusing on fineness, capacity, and production area Wait for information to customize the exclusive selection and configuration plan, creating greater value for the fine grinding production line of new and old customers and friends.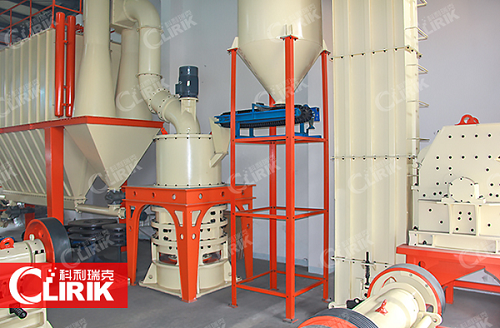 Clirik is grateful for the support and trust of new and old customers and friends, and will continue to use rich machining and manufacturing experience and superb grinding technology to meet more customers' grinding needs. Clirik will work harder to escort and create value for the efficient operation of each milling production line.
Micro grinding mill

for fine powder

Customers need to grind 600 mesh bentonite powder. Welcome to choose Clirik's bentonite powder machinery and equipment to increase production. The micro grinding mill is the mainstream equipment for energy saving and environmental protection. It has comprehensive mechanical crushing properties such as rolling, milling, impact, etc. The fineness of the grinding can be adjusted between 325-2500 mesh, the fineness of the grinding is good, the particle shape is excellent, the classification efficiency is high, the whiteness and purity of the finished product Well, the materials that can be used include calcium carbonate, calcite, marble, limestone, talc and other non-metallic minerals.
Clirik ultrafine powder processing equipment: HGM series
micro grinding mill
[Into the grinding material particles]: ≤10mm
[Weight of Mill]: 17.5-70t
[Production capacity]: 1-22t/h
[Finished product size]: 5-45μm
[Scope of application]: Widely used in the production and life fields of electric power, metallurgy, cement, chemicals, building materials, coatings, papermaking, rubber, medicine, and food.
[Applicable materials]: It has high-yield and efficient grinding ability for various non-metallic mineral materials with Mohs hardness below 7 and humidity within 6%, such as talc, calcite, calcium carbonate, dolomite, potash feldspar, and bentonite , Kaolin, graphite, carbon, fluorite, brucite, etc. have good grinding effect.
[Performance advantage]: This mill is an energy-saving and consumption-reducing equipment for fine powder processing, with a small footprint, strong complete set, wide use, simple operation, convenient maintenance, stable performance, and high cost performance. It is an economical and practical fine powder processing equipment .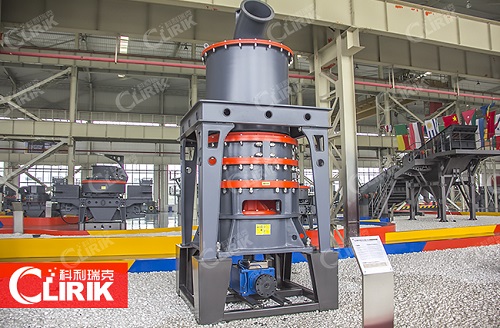 How much does an
micro grinding mill

cost?

As mentioned above, Clirik is not only a manufacturer of mill equipment, but also customizes exclusive selection and configuration schemes based on the production information provided by customers such as grinding fineness and production capacity. Only by combining the design of the forming scheme can it be customized More scientific and more reliable product quotations. Therefore, if you want to know the quotation of bentonite ultrafine mill equipment, you are welcome to visit the factory and negotiate at any time. We will continue to serve you and help you generate income.

Grinding bentonite powder, the new type of ultra-fine grinding equipment is the exclusive equipment to help grind fine powder. Clirik continuously supplies bentonite powder machinery and equipment for customers and friends, which are highly energy-efficient, increase production and reduce consumption, and are very popular.

If you want to know the micro grinding mill price or have any questions about micro grinding mill, please do not hesitate to contact us.

Phone: 008613917147829/0086-21-20236178

E-mail: info@clirik.com

Address: No.19 Fuqing Rd, Pudong New Area, Shanghai201201,China.