We buy a
stone powder grinder
, in addition to paying more attention to its price, it will also pay attention to what material it is made of, just like buying clothes, the softness of the cloth determines whether the dress is comfortable to wear. For the stone powder grinder, in addition to the function of the stone powder grinder itself, the material of the manufacturing machine will also affect its service life.
As a professional manufacturer of
stone powder grinder
, Shanghai CLIRIK, we will share the materials made by the stone powder grinder produced by our company.
Anyone who knows the stone powder grinder knows that the grinding machine is composed of many parts. Some parts play a very important role in the working process of the stone powder grinder. Some parts are still wearing parts, so the grinding machine The main shaft and wearing parts (grinding rolls, linings, hammers, blades, etc.) have very high requirements on materials. Generally, steel such as chrome and manganese steel is used. We call them high manganese steel and made of high manganese steel. The parts have a low service life of 8 months. If the maintenance is better, the time will be longer. In other places, we generally use ordinary steel plates.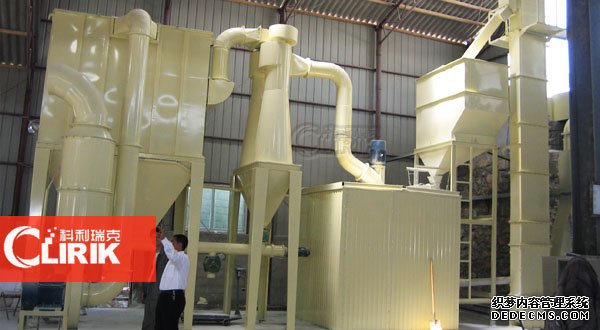 The material used in the stone powder grinder is different, which not only affects its performance and service life, but also affects the price for the user. The price of the stone powder grinder with good material quality is naturally high. .
In order to let the user buy the peace of mind and ensure the quality of the
stone powder grinder
, our stone powder grinder price will not be too high.