We often say that the technology of the milling industry is constantly being updated, more and more types of powder grinder equipment are used, and the applications are more and more widely used. The application of
powder grinder equipment
has also caused tremendous changes in our production and life, but we do not understand them.
Without understanding the friends of the milling industry, it is difficult to imagine what the relationship between
powder grinder equipment
and our daily products is.In fact, many of the things we use are related to the powder grinder equipment in our lives, but the finished product makes us ignore the role of the powder grinder equipment.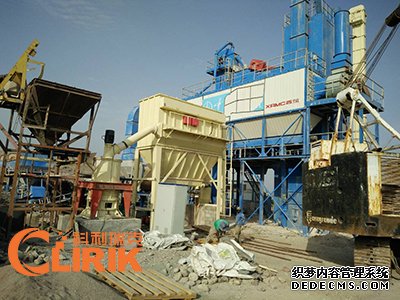 Powdery particles such as powder, beauty powder, makeup powder, etc.in fact, their raw material is talcum powder, talc powder can be made as a high-quality filler in the cosmetics industry, which contains a large number of silicon, It has the function of blocking infrared rays,thus enhancing the sunscreen and anti-infrared performance of cosmetics.
Powder grinder equipment as a fine powder processing equipment, the discharge fineness of up to 3000 mesh, and can be arbitrarily adjusted between 325-3000 mesh fineness, widely used in cosmetics, building materials, metallurgy, mining and other fields.Shanghai Clirik is a professional ore milling machine manufacturer. There are many types of powder grinder equipment developed and produced, which are affordable and cost-effective.
If you need to purchase a
powder grinder equipment
, or if you are interested in our powder grinder equipment, you can leave your email address and our engineers will send you drawings and quotes.Thank you.