For grinding aluminum ore powder, Clirik, a high-tech enterprise, is a manufacturer that provides professional aluminum ore grinding mill equipment. Clirik aluminum ore mills include Raymond mills,
micro grinding mills
, and ultra-fine mills, which are energy-saving, noise-reducing, and environmentally friendly. Efficient, provide tailor-made design and selection program services, customized equipment quotations are more reasonable, and are loved.
Understand the performance advantages of

aluminum ore grinding mills
Bauxite is also called bauxite or bauxite. Its main components are diaspore and kaolin, as well as some oxides of iron, titanium, calcium and other elements. Bauxite is an earthy mineral, white or off-white. Of course, a professional mill is required to grind aluminum ore. This article mainly introduces the ultra-fine mill equipment used for grinding fine powder. Of course, if you want to grind coarse powder or want to increase production capacity, there are other more professional mill equipment to assist in production.
For the fine powder deep processing project, Clirik's
micro grinding mill
equipment has come in handy. It is a professional fine powder deep processing and grinding tool. It has comprehensive mechanical crushing performance such as rolling, grinding, impact, etc., can grind 325-2500 mesh powder, uniform fineness, large crushing ratio, high energy utilization, energy saving and environmental protection, dust removal rate up to 99%, and low equipment wear. The grinding wheel and grinding ring are made of special wear-resistant steel, which can ensure the structural strength of the entire equipment and the shock absorption performance is more ideal.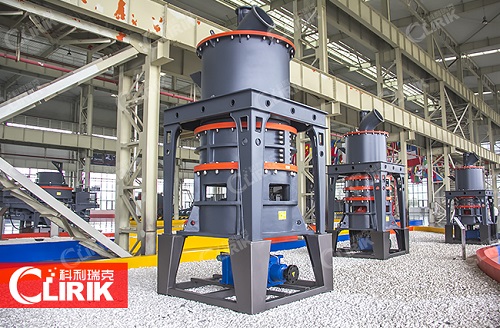 Clirik ultrafine powder environmental protection mill: HGM
micro grinding mill
[Weight of the whole machine]: 17.5-70t
[Production capacity]: 1-22t/h
[Finished product size]: 5-45μm
[Grinding field]: For various non-metallic mineral materials with Mohs hardness below 7 and humidity within 6%, this mill is widely used for talc, calcite, calcium carbonate, dolomite, potash feldspar, and bentonite The grinding and processing of kaolin, graphite, carbon and other materials are widely used in the fields of electric power, metallurgy, cement, chemical industry, non-metallic mineral powder, food and medicine.
[Performance characteristics]: It has comprehensive mechanical crushing properties such as roller compaction, grinding, impact, etc., focusing on the field of deep processing of non-metallic minerals, with small footprint, strong complete set, wide use, simple operation, convenient maintenance, stable performance and high efficiency Notable features such as energy saving. HGM100 and HGM125 ultra-fine ring roller mills are currently large-scale, energy-saving and new-type ultra-fine ring roller mills in China.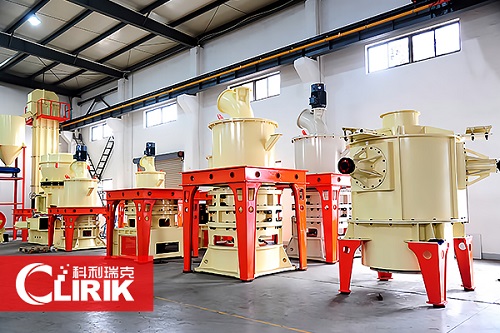 Price introduction of
aluminum ore grinding mill
So, how much is the price of such
aluminum ore grinding mill
equipment? If you want to know the equipment quotation, you also need to see which kind of mill you choose, and the milling production line solution equipped. Clirik provides professional equipment selection guidance, and combines the fineness and capacity of the grinding project to scientifically customize the exclusive selection and configuration plan, and the product and equipment quotation provided is more reasonable. Therefore, welcome new and old customers and friends to come to the factory at any time to learn about the special equipment and product quotations for grinding aluminum ore powder.
For grinding aluminum ore, Clirik professional aluminum ore grinder is your right-hand man. It has outstanding performance advantages and high grinding efficiency. Special ultra-fine mill equipment can be used to grind fine powder projects. Welcome to call the hotline for selection plans and equipment quotations Details.


If you want to know the micro grinding mill price or have any questions about micro grinding mill, please do not hesitate to contact us.
Phone: 008613917147829/0086-21-20236178
E-mail: info@clirik.com
Address: No.19 Fuqing Rd, Pudong New Area, Shanghai201201,China.