Rectorite is a rare mineral and a relatively rare layered silicate clay mineral. Processing rectorite can be effectively used to tap its potential value and help rectorite to be used in various industries. The mill manufacturer Clirik will introduce the use of rectorite and minerals, and introduce new and old customers and friends to Raymond mill, micro powder grinding mill, ultra-fine vertical mill and other mill equipment.
Rectorite use
Rectorite has excellent physical properties, high temperature stability, high dispersibility, adsorption and cation exchange, and can also block ultraviolet rays. After continuous research and development, rectorite has been applied in many fields. Rectorite can be used as a catalytic material, as an environmentally friendly material, as a waste water treatment adsorbent for waste gas, waste water treatment materials, etc. have greater advantages.
Treated with rectorite into nano-clay material and added to the material, it can be made into a new material product with high strength and high heat resistance. Medical and health care materials are easy to hydrate and disperse using rectorite, with good film-forming performance, strong adsorption capacity and ion-exchange ability, and can be applied to particle carriers in related fields, such as pesticide granules and pharmaceutical tablet carriers. In addition, Rectorite can also be used in multi-functional radiation protection materials, casting paint suspension agents, paint coating suspension agents, etc.
It turns out. Rectorite is a rare non-metallic ore with a broad market prospect and high application value. As a mechanical equipment provider focused on the non-metallic ore grinding market, Clirik will continue to provide new and environmentally friendly Raymond milling powder for our customers and friends Machines, vertical mills, ultra-fine mills, ultra-fine vertical mills and other equipment can help replenish stone grinding into powders of different finenesses and broaden the market value.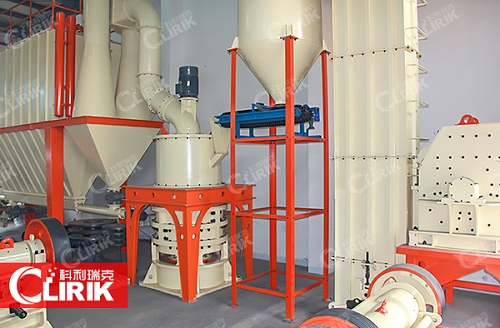 Industrial powder grinder introduction
Today, we mainly introduce three types of grinder mill equipment. These two different types of
industrial powder grinders
can be used to grind powders of different fineness and production capacity, which is of great significance and market for promoting the industrialization of rectorite. value.
HGM micro powder grinding Mill
As a special mill for the fine powder deep processing market, Clirik's ring roller mill has a large crushing ratio and high energy utilization rate. It is well received and praised by customers in many non-mineral fine powder markets. The mill equipment occupies a small area, has strong completeness, reduces noise and costs, increases production and improves efficiency, and can help grind 325-2500 mesh ore powder.
CLUM ultra- fine vertical mill
With the vigorous development of the market, the large-scale processing market has ushered in greater opportunities for development. Clirik closely follows the development of the market and has been intensively working in the field of mill development and manufacturing. The successfully developed vertical mill equipment is a mill that meets the requirements of energy-saving and emission-reducing production. Large-scale production equipment.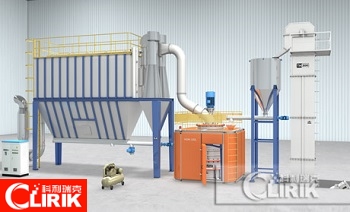 Rectorite has many uses and broad market prospects. For Rectorite, matching high-efficiency Raymond mill, ultra-fine mill and vertical mill equipment can not only help Rectorite to tap its own potential value, but also help customers increase production capacity, expand market and For social benefits, as a manufacturer, Clirik will always take the customer as the center and design and select the configuration plan to create brilliant.
If you want to know the
industrial powder grinder price
or have any questions about industrial powder grinder, please do not hesitate to contact us.
Phone:
008613917147829/0086-21-20236178
E-mail: info@clirik.com

Address: No.19 Fuqing Rd, Pudong New Area, Shanghai201201,China.