On the evening of April 14th, it was already dark and it was time for people to get off work. Clirik, a mill manufacturer with constant sales of milling equipment and orders, and such a group of Clirik people who hold their posts, are HGM80
clay ultrafine grinding mill
. The final preparation for the delivery of the roller mill is to ensure the timely delivery for the customer.
In Clirik's equipment workshop, the lights were bright and the roaring of mechanical sounds continued. The employees were busy. The painters carefully painted the exterior of the mill with milky white paint. When the paint was dry, they were hoisted onto the car; The master kept lifting the pulverizer components one by one on the big truck without stopping, and the loader cooperated with the car to arrange the pulverizer components neatly and reasonably in place ... After the loading, the big truck Slowly driving out of the group's door, not far away, the HGM80 ultra-fine mill will be sent to the Pakistan customer site to "escort" the customer's project profit.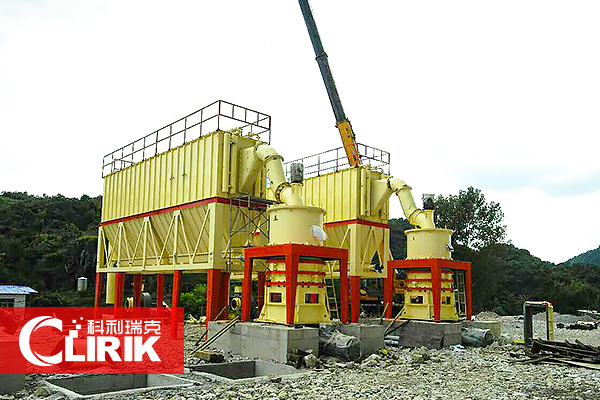 Since this time, Clirik's orders have come in droves, and the workshop's production tasks are very heavy. The delivery of a new
CLUM1425 vertical mill
mill was just completed in the first two days, and the HGM80 ultra-fine ring roller mill, Clirik, was issued on the 14th. Of the employees in the workshop are very busy, and thank everyone for their hard work.
HGM
clay ultrafine grinding mill
has a small area, strong set, wide application, simple operation, convenient maintenance, stable performance, high cost performance, and is an efficient and energy-saving ultra-fine powder processing equipment. The fineness of the finished product can be adjusted arbitrarily between 0.04-0.005mm (400-2500 mesh). It has the advantages of high fineness, high output, low energy consumption, and low investment. The equipment has low noise operation, high dust removal efficiency, and no dust pollution. Environmental protection mill. We sincerely make every milling equipment, and strive to create value for customers.
With the HGM ultrafine mill, we also have the CLUM ultrafine vertical mill, which can grind up to 3000 mesh ore powder. Customers are welcome to come to our factory for field visits, or call
008613917147829
to consult us in detail.