As we all know that the
Caco3 powder grinder
is one of superfine powder grinding machines, which can be used for super-fine grinding materials with hardness less than 6 in Moh's scale and humidity less than 6 percent such as calcium carbonate, kaolin, limestone, calcite, marble, talcum, barite, gypsum, dolomite, mica, pyrophyllite, sepiolite, carbon black, diatomite, graphite, alunite, fluorite, potassium feldspar, phosphorite, pigment, up to 150 kinds. The granularity of the finished products can be freely adjusted between 300-2500mesh, and according to your different demand about the powder fineness the capacity ranges of
Caco3 powder grinder
can up to 0.5-30 t/h.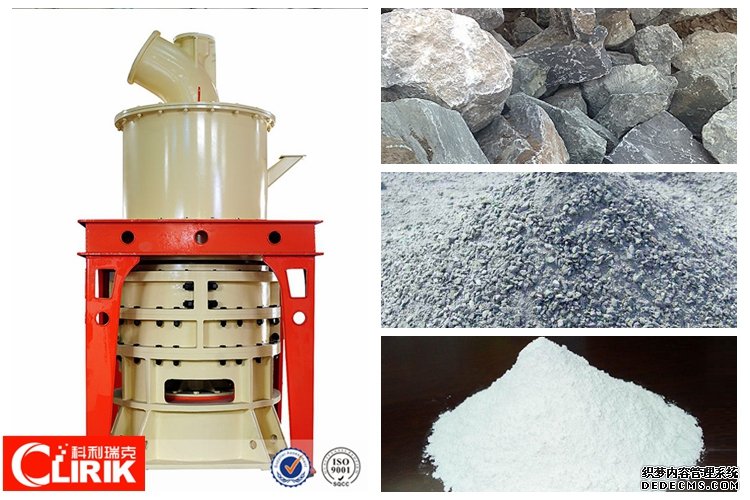 Advantages of Caco3 powder grinder
● High efficiency
Under the same finished final size and the same motor power, the capacity of
Caco3 powder grinder
is twice as much as jet mill, mixing grinder and ball mill, and energy consumption decreased 30%.
● Long lifecycle of spare parts
The ring and roller are forged by special material with high utilization. Under the same grinding material and finish special size, the lifecycle of spare parts is about one year, which is 2-3 times longer than impact mill or turbo mill. Furthermore, the lifetime can reach 2-5 years for grinding calcite carbonate.
● High safety and reliability
As no rolling bearings or screws in grinding cavity, there are no problems caused by bolts shedding or rapid wear of bearings and seal components.
Technology Data of Caco3 powder grinder
Model
HGM80
HGM90
HGM100
HGM125
HGM168L
Ring Diameter(mm)
800
900
1000
1250
1680
Ring Number (PCS)
3
3-4
4
4
4
Roller Number(PCS)
18-21
24-29
28-36
30-44
30-40
Main Shaft Speed (r. p. min)
230-240
200-220
180-200
135-155
120-130
Input Size (mm)
≤10
≤10
≤15
≤15
≤20
Finished Size (um/mesh)
74-5
(200-2500)
74-5
(200-2500)
74-5
(200-2500)
100-6
(150-2000)
100-9
(150-1500)
Capacity (t/h)
0.4-4.5
0.6-6.5
1-9
2-16
3.8-30
Outlet Size L*W*H (m)
13.9*4*6.2
14.7*4.8*7.2
18*4.6*8.6
14*9*10.25
26.3*7.5*11.9