With the development of science technology and the progress of mankind, the material wealth created by the mining machinery and equipment has grown at an unprecedented rate and accumulated for society.Industrial stone powder machinery in the continuous improvement of human production and living standards, but also promote the continuous progress of human society and development.
Nowadays, with the continuous development of industrial powder grinder with milling machine as the starting point,it has successively realized a series of upgrading, from Raymond mill to high pressure medium speed mill to high pressure mill,and some Large-scale mill manufacturers introduced vertical roller mill and the European version of mill and so on, are based on stone powder machinery, and constantly abandon the inherent defects and deficiencies of equipment, according to the progress of the actual needs of R & D .So that the original only grinding general materials to 200 mesh
industrial powder grinder
, can now achieve the Mohs hardness of 9 below the material to achieve any fineness of 250-3000 mesh, and the grinding efficiency is greatly improved.
The development trend of modern
industrial powder grinder
tells us that not only the performance of the powder mill needs to be stable but also its functions should be complete.It must have been the grinding capacity in the designated range. To intelligently, keep reducing the upper and lower deviation to meet the different needs of different customers. In addition to the improvement of industrial powder grinder technology,in the 21st century, which mainly focuses on the protection of the natural environment, it is necessary to change the traditional development model of the mining machinery industry and take the path of green development at the expense of the destruction of the ecological environment so as to achieve economic and social The coordination between development and nature is the only choice for realizing the green transformation in the mode of innovation and development of stone powder machinery industry and adhering to the sustainable development.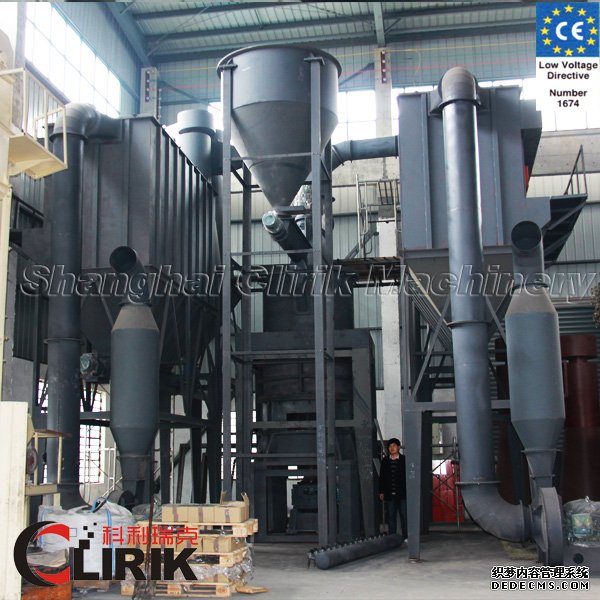 At the same time, in the face of fierce market competition environment, the major industrial powder grinder manufacturers are grasping the opportunity,clirik has launched a series of modern, automated, intelligent and user-friendly new-style and high-end stone powder machinery with series of vertical roller mill and European version of milling machines in succession, setting off an unconventional wave of technological innovation in the industry.
If you are interested in our
industrial powder grinder
, you can leave your email, we will send you specific information to you