To grind coal gangue into powder and realize the value of recycling, it is necessary to adopt more professional grinding equipment. Clirik has been working hard in the field of solid waste and slag, paying attention to the development of the industry, researching and developing new
vertical mill
equipment to help coal gangue, slag, water slag, steel slag and other solid waste projects turn waste into treasure and create considerable value.
Manufacturers that provide

coal gangue vertical mill

equipment
Clirik has many types of grinding equipment, including Raymond mills, vertical mills, ultra-fine mills, ultra-fine vertical mills and other equipment, which can meet non-metallic mines, coal gangue, slag, water slag and other solid waste residues, cement raw materials , Clinker and many other mineral powder project needs. Clirik has always been adhering to the business philosophy of quality and service, innovating and developing high-end environmentally friendly mills, and advancing with the times to create professional mineral powder milling equipment to meet the continuous development of the powder industry.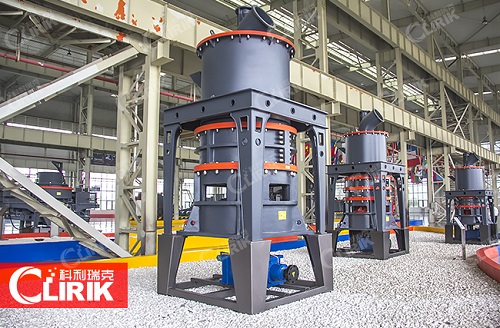 Clirik provides tailor-made selection and configuration solutions based on customer needs, and grasps customer's grinding project requirements before sales, such as fineness, capacity, equipment installation area and other information, and customizes reasonable selection and configuration solutions, and provides products and equipment The quotation is more scientific.
Coal gangue grinding into powder is inseparable from vertical mill equipment
With the prominent recycling value of solid waste and residue projects, professional ore mill equipment has gradually become an ideal mill to help generate income. The new vertical mill equipment developed by Clirik is a professional equipment that meets the value of solid waste recycling. Let's take a look at the details of the mill.
Clirik's vertical mill integrates crushing, milling, grading and powder collection. It has scientific and reasonable equipment structure characteristics. It breaks through the shortcomings of ordinary industrial mills such as low production and high consumption. Various performance indicators have been greatly improved. Special equipment for solid waste projects.
Clirik mineral powder mill-HGM vertical mill-grinding equipment
[Finished product size]: 22-180μm
[Production capacity]: 5-700t/h
[Grinding field]: Aiming at various non-metallic mineral materials with Mohs hardness below 7 and humidity within 6%, this mill is widely used in electric power, metallurgy, cement, chemical industry, rubber, coatings, inks, food , Medicine and other production fields.
[Performance characteristics]: Integrating drying, grinding, grading, and conveying, it has high grinding efficiency, low power consumption, large feed size, easy adjustment of product fineness, simple equipment process, small footprint, low noise , Low dust, easy to use and maintain, low operating cost, low consumption of wear-resistant materials, etc.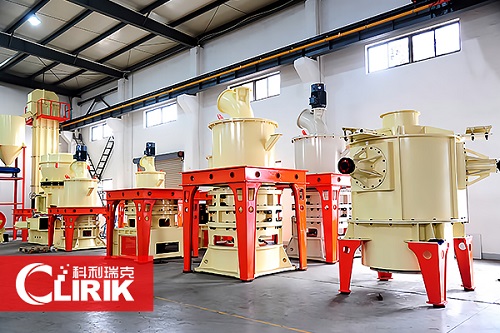 Is the equipment expensive?
If you want to know more about the quotation of coal gangue vertical mill equipment, you are welcome to provide us with grinding processing needs. Clirik will combine your investment needs and the entire milling production line plan to customize a more scientific and reasonable equipment quotation for your The coal gangue project is escorted by the quotation for increasing production and generating income.
Grinding coal gangue ore powder, a new type of coal gangue vertical mill equipment will help grind coal gangue into powder, help solid waste slag projects increase production and income, and create greater market value.
If you want to know the vertical mill price or have any questions about vertical mill, please do not hesitate to contact us.
Phone: 008613917147829/0086-21-20236178
E-mail: info@clirik.com
Address: No.19 Fuqing Rd, Pudong New Area, Shanghai201201,China.